2023-09-26
"Despite the difficulties and being invisible, women have made films, are making films and will go on to make films, each with her own point of view"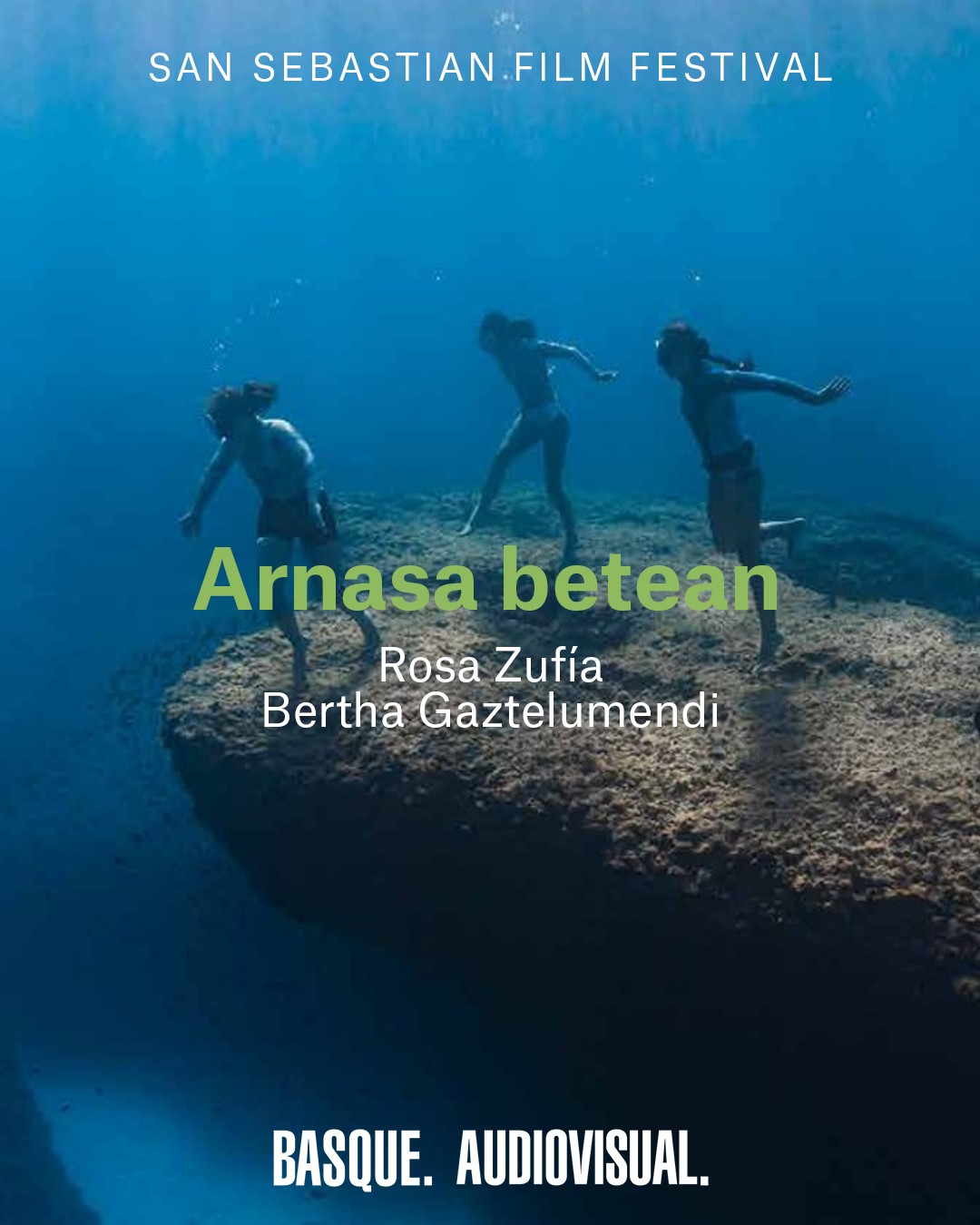 'A Deep Breath' is the work that will be presented by directors Bertha Gaztelumendi and Rosa Zufía at the Basque Cinema Gala. In the documentary, both directors dive into the films made by female Basque filmmakers of different generations. The film is to be screened today, 26 September, at the Victoria Eugenia Theatre and will compete for the Irizar Basque Film Award. As a sign of the understanding between the two, the directors have agreed to take part in a joint question-and-answer session.
Your work will be presented at the Basque Cinema Gala at the San Sebastian Film Festival. What does it mean to you to be on display at such an important event?
We are both delighted that our film will premiere at the Basque Cinema Gala. We can't imagine a better place. 'A Deep Breath' is dedicated to female Basque filmmakers and deals with issues that are of interest to the profession as a whole, so the Basque film festival is the most appropriate and natural place to make the documentary known. In addition, it will be at the Victoria Eugenia Theatre, where both of us have been to so many festivals. We are truly grateful.
What was the film's journey?
For the moment we are waiting for the premiere at the Zinemaldia. At the same time, we are working to subsequently exhibit it in various cinemas in the Basque capitals, on the circuit of the cultural centres of many towns in the Basque Country and Spain, and in film festivals at national and international level.
This documentary features female Basque filmmakers from different generations who have made a great contribution to the film industry in our region. What has it been like to work with them?
It was a great honour. All the filmmakers, with no exceptions, accepted our proposal from the very first moment, they gave us all the support we needed and spent as much time with us as necessary. They took part in the interviews with good spirit and professionalism, and helped us to get the excerpts from their films. What more could we ask for? What is the message you seek to convey through your work? That despite the difficulties and being invisible, women have made films, are making films and will go on to make films, each with her own point of view.
What are your objectives for the Festival?
We hope that the audience at the Festival will enjoy the documentary, discover films, filmmakers or stories they didn't know or have forgotten, be proud of our filmmakers and be curious to see their work, and that they will want to see the films that we can only show a few scenes from. We also hope that the Zinemaldia will help us to bring the film to other festivals and, above all, to many cities and towns where we hope to screen it.