2023-09-29
"I have long thought that there was an untold story in Jon Mirande"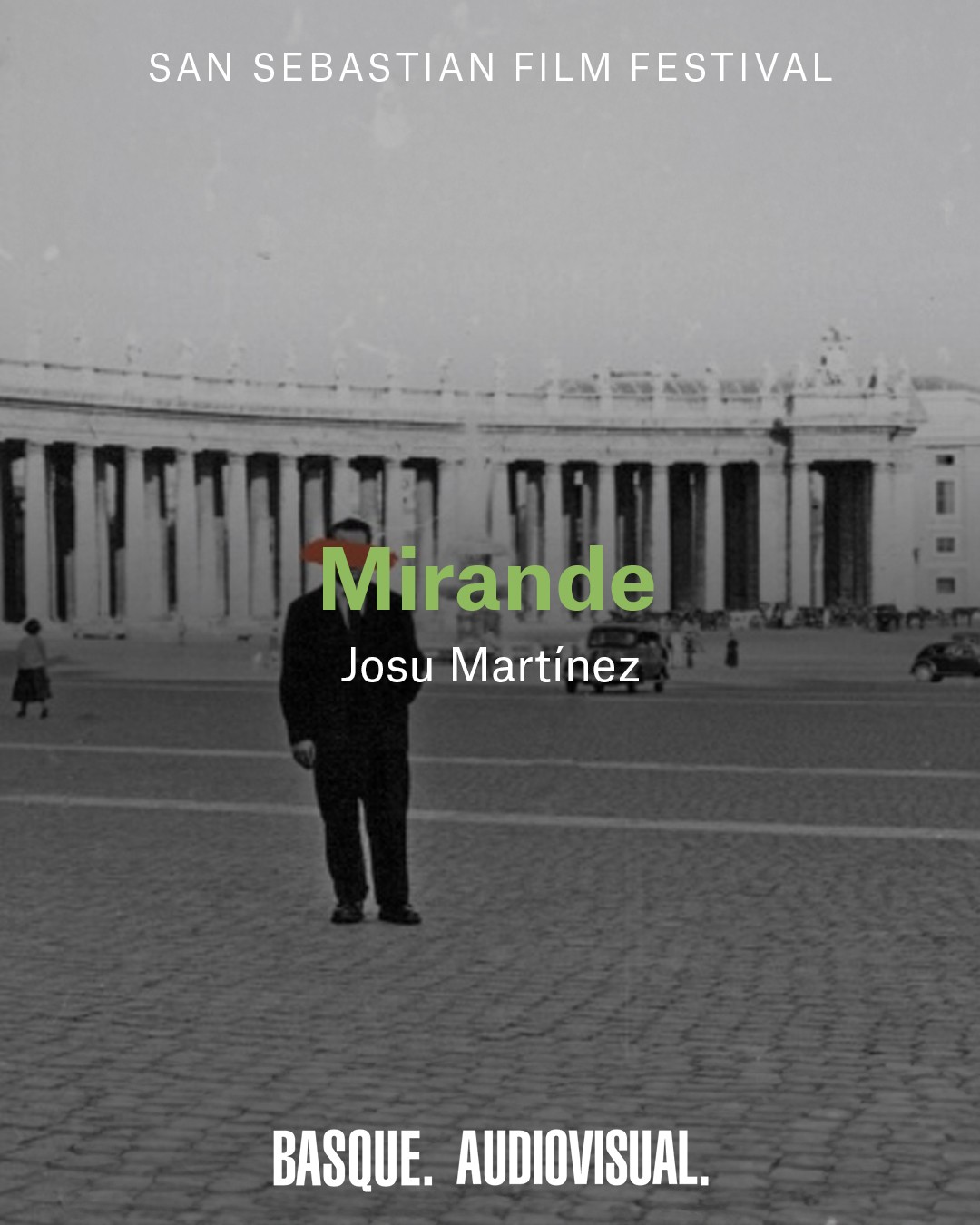 The Bilbao director Josu Martínez will present his second work in the Zinemira section of the San Sebastian Festival. 'Mirande: film bat egiteko zirriborroa', is a documentary coproduced by La Tentación Producciones and Gastibeltza about the controversial writer Jon Mirande, considered one of the most important poets in Basque literature of the 20th century. "Mirande is said to be a racist. A paedophile. A Nazi. A misogynist. Immoral. Every time he is mentioned, controversies flare up. We don't know what to do about him. I want to make a film about Mirande. But I don't know how. Perhaps the most interesting thing to do would be to let him have his say". This is how Josu explains the work he will present at this Zinemaldia.
The other work you will present at the Zinemaldia focuses on the writer Jon Mirande. What was the inspiration for making this documentary?
Jon Mirande has long been of interest to me. I've been thinking for some time that there was a story there, which had not been told until now, giving him the floor. I don't know if I got it right, but I've learned a lot along the way.
What has it been like to work with this character? Did you find some issues difficult to deal with?
Creating a work around Mirande and researching it has been a pleasure, and even more so because we have managed to bring out a lot of information in the film that was previously unknown. The film deals with powerful themes (Nazism, paedophilia, etc.) and in dealing with them I have tried to find my own point of view. But in any case, rather than answers, I have questions.
How do you think the public will react to the film?
I have no idea.
Looking ahead, what projects do you have in the pipeline? Can you give us any hints?
Now I am returning to university, to the UPV, after a year of research in Baiona. That's my project, to try to help audiovisual students to learn something. Whether I will do something else related to cinema later on, I don't know.