2023-11-02
Three stunning underwater photography exhibitions open in San Sebastian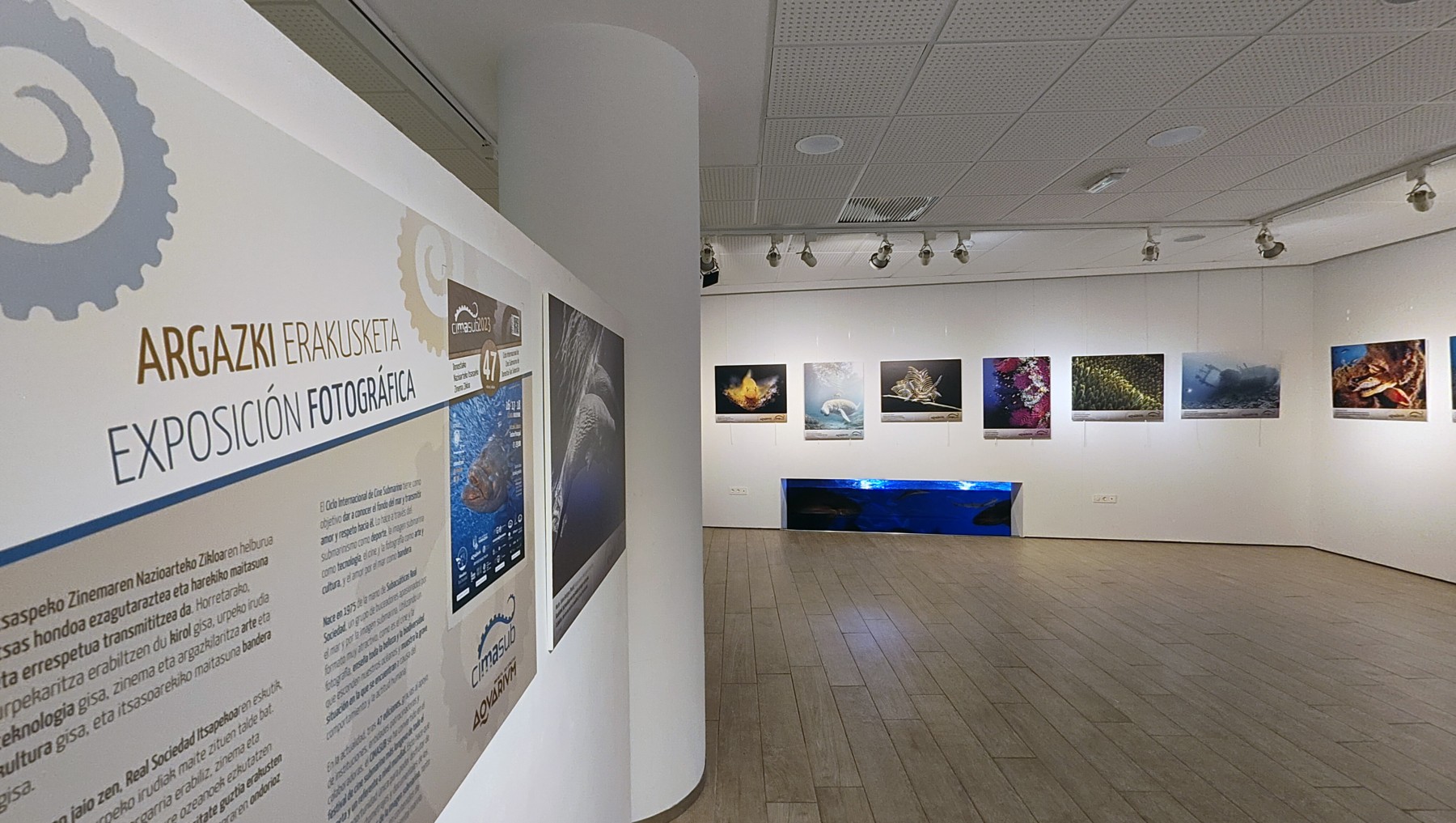 A visual immersion into the mysterious seabed and the relationship between man and nature.
Lovers of underwater photography and the beauty of the underwater world have reason to celebrate, as three exhibitions have opened simultaneously in the city of San Sebastian. In this edition, a total of 72 impressive underwater images will be available to the public during the month of November.
The Nautilus room at the Aquarium San Sebastian is the setting for the first exhibition, where visitors will be able to immerse themselves in a complete selection of photographs participating in the current edition of CIMASUB. This exhibition will be open from 1 November to 13 January, offering visitors the opportunity to explore the depths of the sea without getting wet.
In addition, from 2 to 26 November, the Garbera shopping centre will be presenting a second selection of the best underwater photographs from CIMASUB. This commercial space becomes an unusual showcase that invites visitors to enjoy the beauty of the oceans.
For those interested in a long-term experience, a third exhibition remains open all year round in the Kirol Etxea hall of the Reale Arena stadium. It is an invitation to reflect on the relationship between humanity and nature.
Each of these exhibitions features a set of 24 enlargements of underwater photographs that will transport viewers to the different seabeds around the world. Through these images, the most curious and striking species are presented, often in rare and unusual situations. They combine the astonishing beauty of nature with the harsh reality of human influence on the environment.
From a pool of more than 500 photographs submitted this year from all over the world, the best have been selected for these exhibitions. Among all the participants, we would like to highlight this year's winners, Merche Llobera from Madrid, Daniel Sly from Australia, Luc Rooman from Belgium, Julio Martínez from Murcia and Daniel Landa from Gipuzkoa. Their works stand out for their quality and their ability to convey the majesty and fragility of our oceans.
These exhibitions are made possible thanks to the generous support of the Aquarium, which year after year, dedicates its support to underwater photography as a powerful visual medium to convey a message of awareness about the care of our seas and oceans.
Don't miss the opportunity to immerse yourself in these stunning exhibitions that reveal the beauty and fragility of the oceans, and how the art of photography can inspire us to protect our marine environment. All three will remain open for the duration of the festival, giving visitors the opportunity to marvel at the underwater world in all its splendour.
To find out all the details visit this link for the full programme of screenings and exhibitions at CIMASUB 2023.