2023-02-10
Basque cinema will try to bring this brilliant year to a marvelous conclusion at the Goya Awards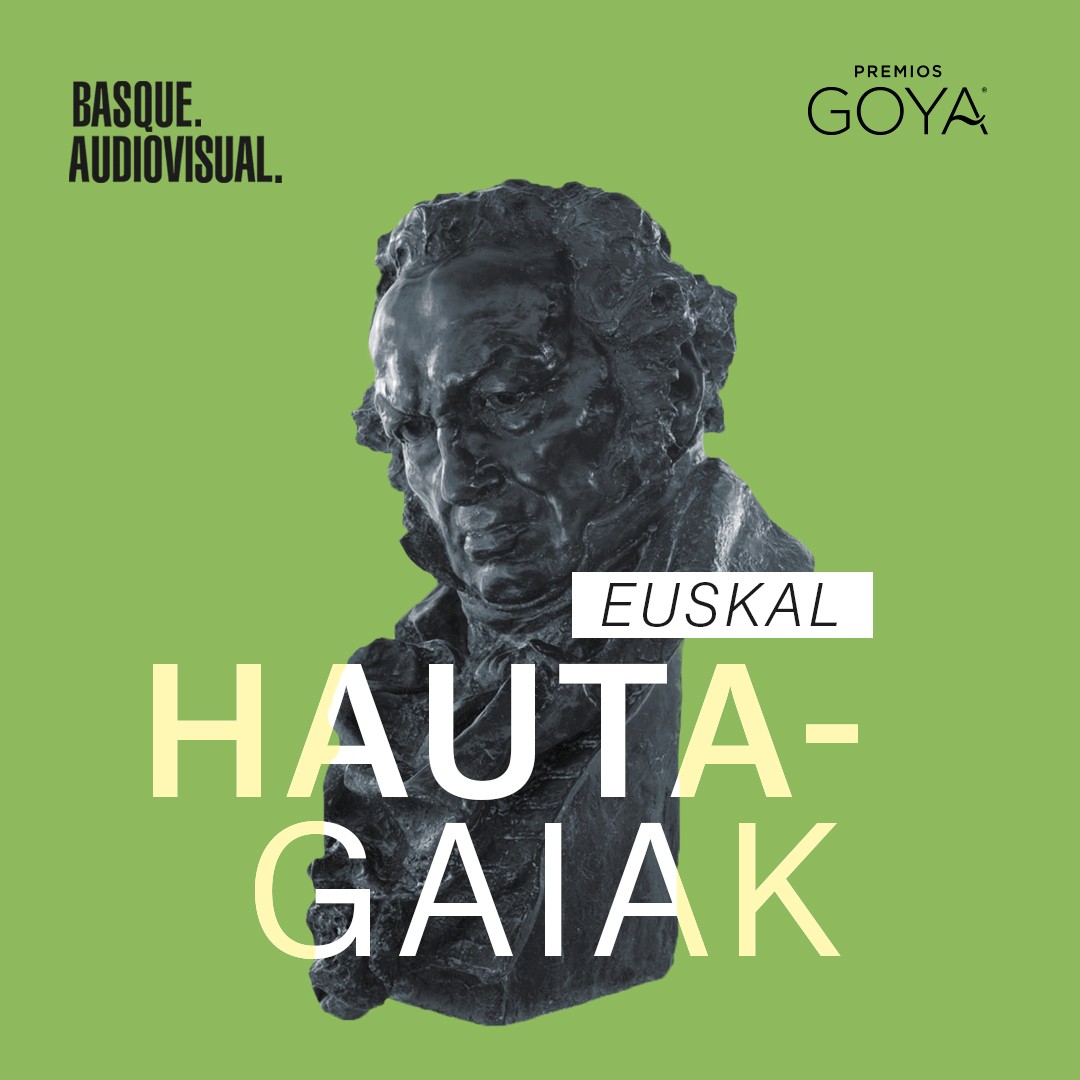 The 2023 Goya Awards ceremony will once again have a large Basque presence, a sign of the great momentum that the Basque audiovisual industry and its professionals have generated in the last few years. There are a lot of chances to win one of the precious 'cabezones' this Saturday. Alauda Ruiz de Azúa from Biscay is taking the lead with her 11-time nominated first feature-length 'Lullaby'. Paul Urkijo from Vitoria is also a contender with 5 nominations for 'Irati', as well as Mikel Gurrea from San Sebastian, who has earned two nominations for his feature debut 'Suro'. These are just a few examples of the many nominees, which span from acting to animation. There is at least one Basque nominee in 21 of the 28 categories, the presence is double in two categories and there is also a triple presence in one category.
The number of gained awards will be the ultimate measure, but the considerably high number of nominees confirms that Basque filmmaking stands strong. 'Flowers', 'Giant', 'The Platform', 'Akelarre', 'The Endless Trench' and 'Maixabel' are some of the great movies made lately.
'Lullaby', the main asset
'Lullaby' will be one of Basque cinema's main assets with 11 nominations. Alauda Ruiz de Azua's film is a contender in some of the main categories such as Best Picture, Best New Director and Best Original Screenplay. The Spanish Academy has highlighted the great acting work done by the four main stars of the movie. Renowned actor Ramon Barea, 73, has been nominated for the first time for Best Supporting Actor, Laia Costa is a contender for Best Leading Actress, Mikel Bustamante will try to win Best Upcoming Actor and Susi Sánchez opts for Best Supporting Actress. Regarding craft categories, the film has been nominated for Best Art Direction (María José Díez), Best Editing (Andrés Gil), Best Sound (Asier González, Eva de la Fuente and Roberto Fernández) and Best Cinematography (Juan D. Domínguez).
Paul Urkijo's long-awaited second film 'Irati' could earn five Goya Awards: Best Song (Aránzazu Calleja, Maite Arroitajauregi and Paul Urkijo), Best Score (Aránzazu Calleja and Maite Arroitajauregi), Best Costume Design (Nerea Torrijos), Best Special Effects (Jon Serrano and David Heras) and Best Adapted Screenplay (Paul Urkijo).
Newcomer Mikel Gurrea has earned two nominations with his first feature-length 'Suro'. Like Alauda Ruiz de Azúa, Gurrea competes for Best New Director, whilst Vicky Luengo has been nominated for Best Leading Actress.
A special mention goes to Basque animation, which has earned three of the five nominations in the Best Animated Feature category. The contenders are Alberto Vázquez's 'Unicorn Wars', Fermín Muguruza's 'Black is Beltza II: Ainhoa' and Nuno Beato's 'My Granfather's Demons'. Also, 'Unicorn Wars' could win the 'cabezón' for Best Song thanks to Joseba Beristain's nomination.
Acting-wise, Telmo Irureta from Gipuzkoa who stars in Fernando Franco's 'The Rite of Spring' and co-star Valeria Sorolla are respectively nominated for Best Upcoming Actor and Best Upcoming Actress. Film composer Fernando Velazquez could win Best Score for 'God's Crooked Lines', which would be his second Goya Award in the same category, after his 2017 win with 'A Monster Calls'.
Ambitious Shorts
Basque cinema is also hoping for a win with three Short Films that have become favorites on the Goya predictions. Estibaliz Urresola Solaguren's 'Chords' has been nominated for Best Spanish Fiction Short Film. The work will arrive in Seville after winning the Rails d'Or Award in the Cannes Critics' Week and the Forqué Award for Best Short Film. Pablo Polledri's 'Loop' is another Basque work which has been nominated for Best Animated Short Film. It has been a highly regarded short film at the state level, with more than 125 recognitions worldwide. Finally, co-directors Amaia Remírez and Raúl de la Fuente are contenders for Best Documentary Short Film with their new work 'Maldita. A Love Song to Sarajevo'. They already received the 2022 Fugaz Award in the same category.