2023-02-25
Estibaliz Urresola and Sofia Otero shine in Berlin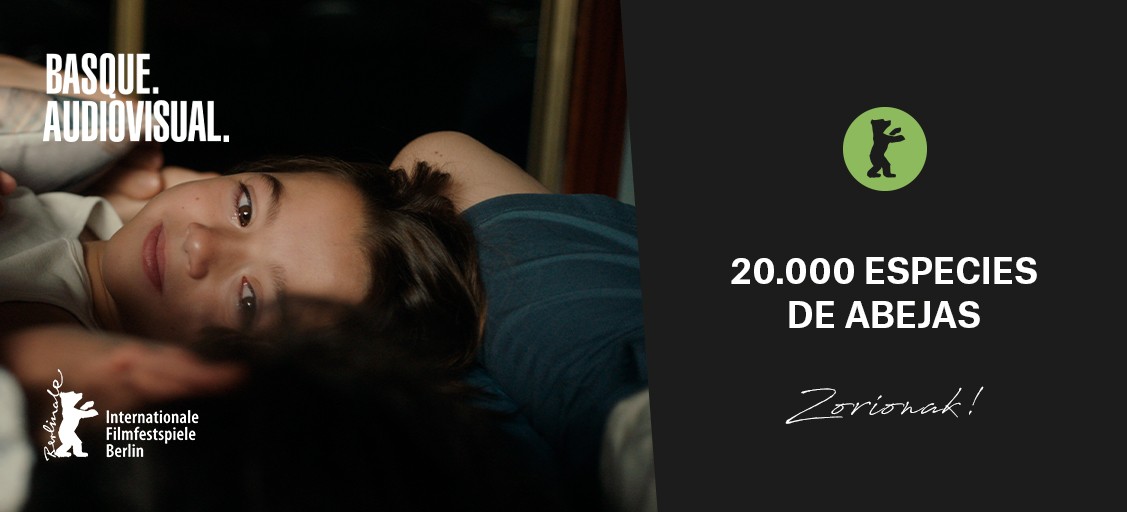 After becoming the first state-wide filmmaker to be in Competition with her first feature-length '20.000 Species of Bees', Estibaliz Urresola Solaguren's film has received enormous recognition from critics and audience at the Berlinale, and the film's protagonist Sofia Otero has won the Silver Bear for Best Leading Performance. Urresola is also taking home the Guild Film Prize award by German exhibitors for Best Film in Competition at the German festival, together with the Berlinale Morgenpost Readers's Jury Award.
These recognitions are even more important, considering that the film has been shot in Spanish, Basque and French languages. This is the first time the Basque language has been heard at the Berlinale. This way, the filmmaker from Laudio has made history, breaking new ground and putting Basque cinema on the map at one of the most important cinema festivals in the world.
The film has been produced by Gariza Films, Inicia Films and Sirimiri Films and talks about an eight-year-old child struggles with the fact that people keep addressing her in confusing ways. During a summer at her grand aunt's among the beehives, her life and her mother's will change forever.
Following its success at the Berlinale, '20.000 Species of Bees' will now continue its festival run worldwide. The film will be at the Official Selection of the Malaga Film Festival and will be the closing movie at the D'a Film Festival in Catalonia.
Basque cinema also stands out in Encounters
Basque cinema has also been highlighted at Berlinale Encounters. Lois Patiño's feature film 'Samsara', produced by Señor y Señora, has won The Special Jury Prize. This film reflects on death from the perspective of Buddhist religiosity.