2022-09-23
Basque. Audiovisual. launches its new website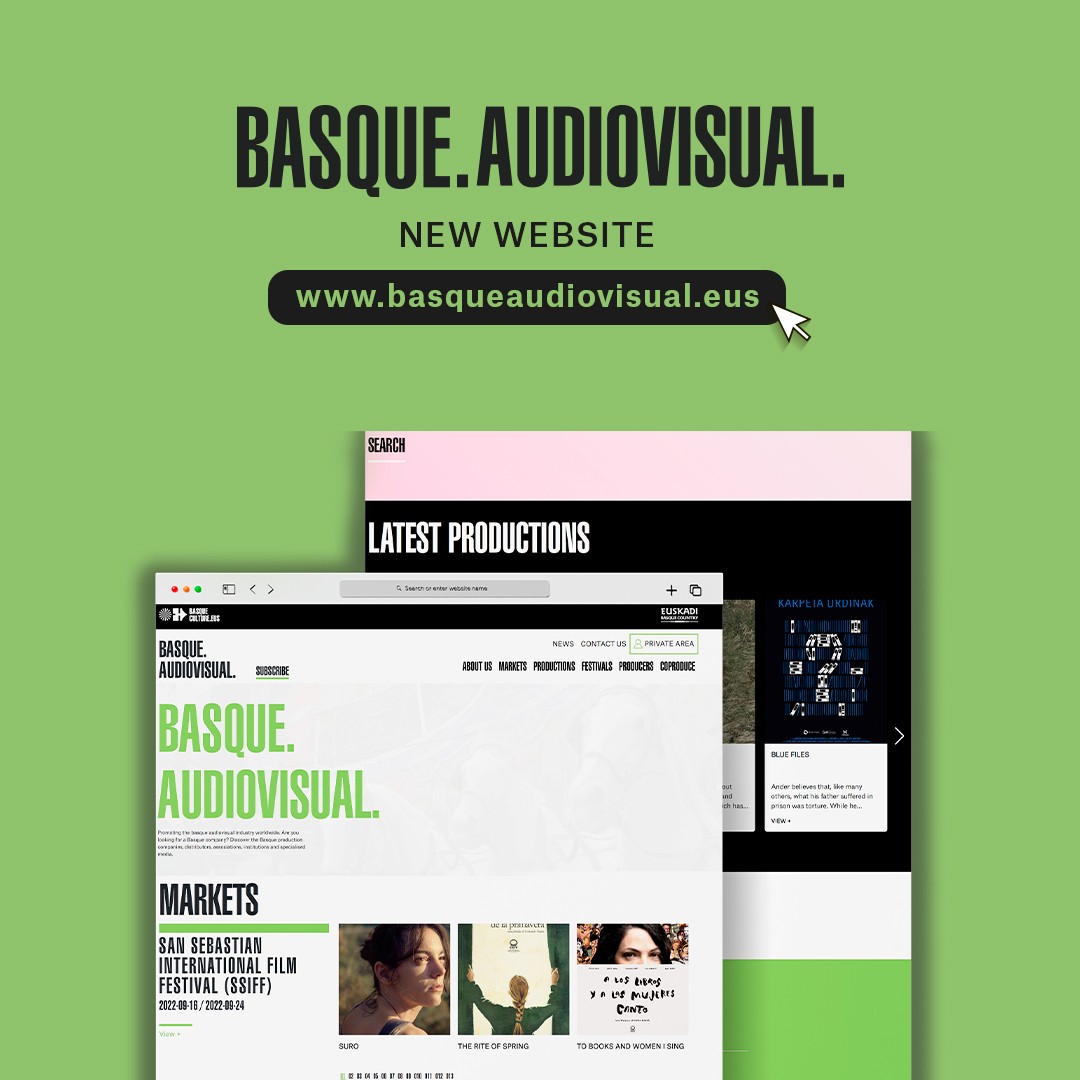 Basque. Audiovisual. is launching a new version of its website in three languages (Basque, Spanish and English) and with new functionalities and tools to facilitate access for foreign investors and co-producers to information on the Basque audiovisual panorama. It thus strengthens its role to facilitate access for productions from our territory to international markets, and can be of help to attract international resources for new audiovisual projects.


This new website seeks to be more competitive with regard to the new online formats of markets, forums and events, so that local stakeholders, in addition to international companies, can also have updated information available on the main events of the sector and Basque productions themselves.


The website has a powerful search engine to make it easy to locate any project. At the same time, Basque. Audiovisual. will prepare an ad hoc catalogue for each international market it enters, with updated information sheets on ongoing projects in the Basque Country. Likewise, once a month the brand will send out an international email to all the website subscribers to show the latest novelties in the sector.


Among the sections of the new website we can highlight the one on festivals, which will inform about national and international events, their features and the awards they give. As a result, Basque agents can learn about the state of calls to participate in these festivals, and consult information on past editions.


Also worth mentioning is the Co-produce section, specially focused on one of the objectives of Basque. Audiovisual., which is to attract foreign investment and promote the initiation of co-productions. This section includes an exclusive video with the best locations in the Basque Country, a guide with the latest novelties in tax incentives in the three historical territories of the Basque Country, information on public grants, contacts with associations, film commissions and other entities in the sector, as well as information of interest to foreign investors.