2023-08-17
"The ultimate goal of filmmaking is to share a film in the cinema, and it means a lot for it to happen in a prestigious section like Giornate"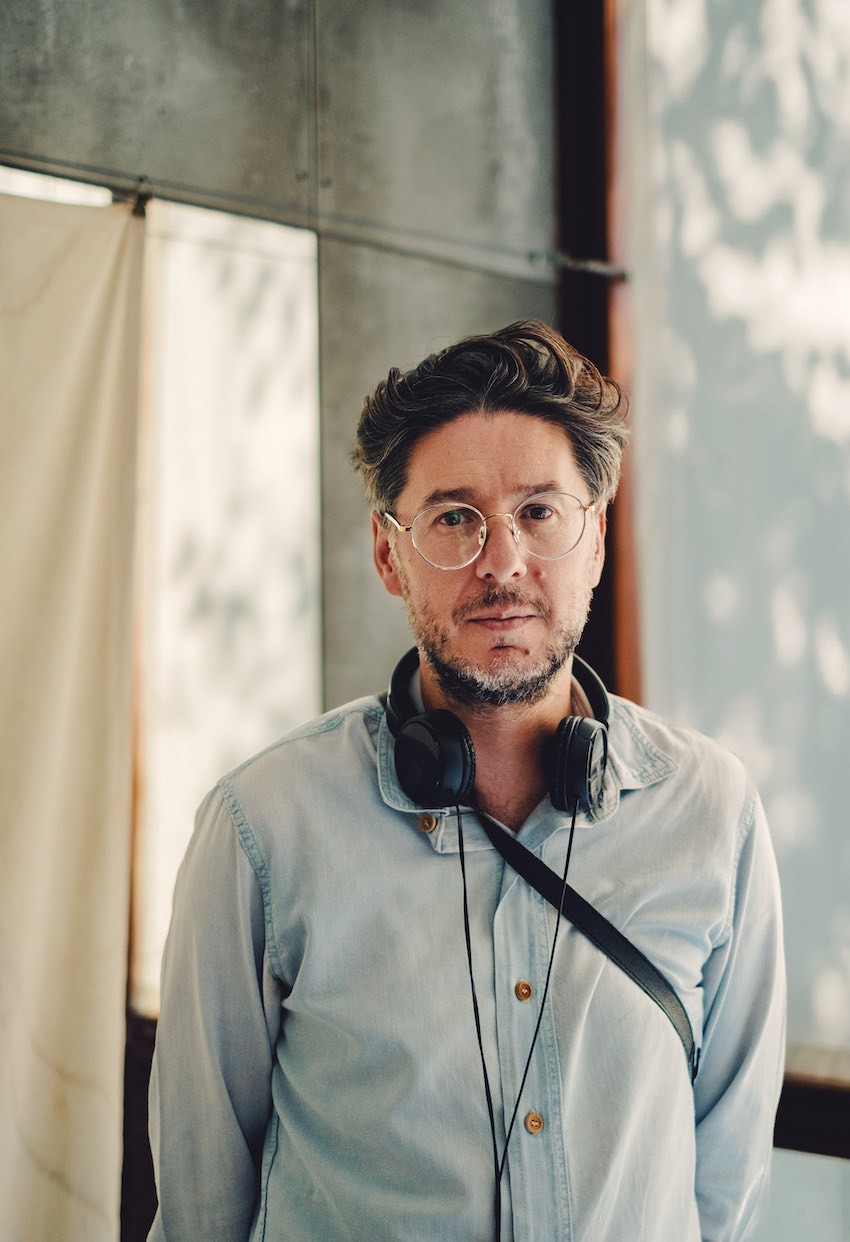 Víctor Iriarte will debut his film 'Foremost By Night' at Venice International Film Festival, which begins on 30 August. In this interview, the director tells us how he is approaching this prestigious event.
You've been selected to participate in the Giornate degli Autori at the Venice Film Festival. What does this mean to you?
It's great news. We're excited because, alongside Cannes, Berlin, and San Sebastian, Venice is one of cinema's major global events. Firstly, the forum is a key event in the industry and attracts international media attention. Secondly, for 'Foremost By Night', it will be its global premiere in front of an audience.Making a film is a lengthy and intense process and the moment of its presentation is crucial; it signifies the end of one stage and the beginning of another. It's when you get a true sense of what you have created. The ultimate goal of filmmaking is to share a film in the cinema, and it means a lot for it to happen in Venice, in a prestigious section like Giornate.
Did you expect to be selected?
You never really know where you'll be able to premiere. We knew we had a special film, with a strong cast and performances, a story that ranges from thriller to melodrama, and formal choices that engage with contemporary auteur cinema. However, being selected for a festival is a complex process. The selection committees watch the films, and then a dialogue begins, with invitations, rejections, waiting lists, and various negotiations. Our international sales agent is the French company Alpha Violet, who have extensive experience in the industry. They have guided us well through these final decisions. The goal isn't just to be accepted by a festival, but to find the festival and the section that can best support the film with its international premiere circuit and its positioning and sales. As a team, we've decided that Giornate is the most suitable setting to premiere a film like ours.
What are your expectations for this event?
We'll try to enjoy interacting with the audience, watching the other films in the section, and experiencing the breathtaking backdrop of the canals in the Venice Lido. As a director, it's inevitable that I'll feel a bit nervous, but I'm excited for those initial screenings when the audience will discover the story on the big screen for the first time. As a production, we hope that the industry will get to know us and that other festivals will be interested in our title. We also hope to attract the interest of international distributors so we can sell the film in as many territories as possible. This marks the beginning of another phase of being able to share the film and present it to the world. We realise that showcasing our work at the festival, along with the media attention and awards it could receive, puts us in a good position for the nationwide theatrical release scheduled for 1 November, as well as for the autumn-winter awards season. In the end, it's about Venice helping us generate interest in our film.
How would you describe the film?
It's a film noir that tells the story of a meeting between two women (Lola Dueñas and Ana Torrent) on the banks of the Douro River. Vera had to give up her child for adoption; Cora is an adoptive mother. Both are on the brink of forever altering their destiny. The film begins with the essence of film noir and progresses as a 'road movie', starting in Madrid, before moving to San Sebastian, and finally Portugal, near Oporto. The landscapes play a vital role in introducing and transforming the characters. During this journey westward, the initial crime genre gradually transitions into melodrama, to the extent that the final segment can be defined as a love story. The plot unveils various secrets we cannot reveal, but I will say that the film involves concealing three deaths, two robberies, and an escape.
This is your debut film. How have you experienced this journey?
One of the key aspects of the film is having been surrounded by a team of professionals with extensive experience. They have allowed us to push the boundaries of formal and creative exploration, which is what we set out to do at the beginning of the project. Making a film is a collaborative process; a convergence of talents and strengths. If one person falls short, the team steps in. For instance, production involved La Termita Films, led by Isaki Lacuesta and Isa Campo, double winners of two Golden Shell awards, and Inicia Films, with Valérie Delpierre, producer of Carla Simón's 'Summer 1993' and Estíbaliz Urresola's '20,000 Species of Bees'. They combined their experience with two emerging Basque production companies, Atekaleun (Tamara García) and CSC Films (Katixa de Silva). This combination of extensive experience and fresh talent is evident in all areas. For example, Lola Dueñas and Ana Torrent allowed us to creatively explore the boundaries of their characters. Their contributions enabled the film to grow, and their talent and experience allowed a newcomer like Manuel Egozkue, who plays the character connecting the two women, to deliver his best performance. The three actors supported and enhanced each other.

The technical and artistic aspects were similarly collaborative. Working with a team with extensive industry experience enabled us to grow throughout the entire process. Our technical and artistic team included: Isa Campo, co-writer of the script for 'One Year, One Night', winner of the Goya Award for Best Adapted Screenplay 2023; Alazne Ameztoy, sound department, winner of the Goya Award for Best Sound for 'The Endless Trench'; Maite Arroitajauregi, composer of the original soundtrack, winner of the Goya Award for Best Original Score for 'Akelarre'; Izaskun Urkijo, art director, responsible for the art direction of '20,000 Species of Bees'; and Ana Pfaff, editing, editor of 'Summer 1993' and 'Alcarrás'.

Although this is my first fiction film, I have felt well-supported. I like to think that the experience of the established professionals balanced out the curiosity and sometimes unconscious audacity of the more inexperienced team members. Striking this balance might entail risks, but my impression is that, when the collaboration works and the team share enthusiasm for the film, learning and growth are possible. All the effort is then reflected on the screen.
The film has participated in various labs and WIP events. Do you believe this has helped open more doors? How have these participations helped the project's development?
Internationalization is a key concept in any industry with growth aspirations, and the film industry is no exception. Our film is a co-production between the Basque Country and Catalonia, with co-producers from France (4A4 Productions, Andres Queralt) and Portugal (Ukbar Filmes, Pablo Iraola). Co-production doesn't necessarily make a film better, but it does make it easier for it to succeed on the market. Our film had dual aspirations.

On the one hand, we had a clear intention to showcase authorship through use of cinematic language, but we also wanted to reach audiences and carve a place in the market. Throughout all stages of the process, my primary concerns as a director were content and form. Thanks to the team, we also placed significant emphasis on creating a production structure that would allow us to present the project in international industry forums (labs and WIPs) to foster growth in both creative and financial aspects. Internationally, we participated in FID Lab (Marseille, France), Les Arcs WIP (France), and First Cut LAB (Trieste, Italy). On a national level, we presented the project at Abycine WIP, Málaga WIP, and D'A Film Festival LAB. People knew about the film long before it was finished, so we were able to engage with distributors, sales agents, festivals, and industry professionals early on. Our successful presentations at these forums also won us numerous cash prizes and service awards.

Consequently, the project grew stronger during the process, and this intensive work ultimately led us to secure funding from two of Europe's most prestigious quality labels, which eventually became partners of the film: Eurimages and Aide aux Cinémas du Monde (CNC France). Trying to strike a balance between authorial content and a solid, international structure is interesting. I believe it's one of the keys to enabling an industry like cinema to continue expanding. I also think it's crucial for Basque cinema that films seek out and thrive on this path.
Once it has premiered in Venice, what are your plans for the film's journey? Are you considering a theatrical release?
The film will be released in cinemas nationwide on 1 November. Prior to that, we will be participating in the Official Section of a prestigious Spanish autumn festival. Films and their strategies are organized long before they are finished. In our case, we signed the agreement with our distributor, Atalante, over a year ago, before we even began filming. We have been working towards the theatrical release for several months. We chose that date to coincide with the return of the working season and to position the title for awards and autumn-winter lists. We also aimed to be well placed for the Goya Awards. After the Venice premiere, the film will embark on an international tour of presentations at various festivals, led by our sales agent, Alpha Violet. The tour aims to reach new audiences and secure distribution sales in different countries. Its intricate structure is designed to ensure the film reaches both local and international audiences in the best way possible. I'm eagerly anticipating engaging with theatres. You can learn a lot about your film when it's seen by others. I'm looking forward to sharing 'Foremost By Night' and hearing the audiences' reactions. That's when we'll finally discover the true nature of the film we've created.