2023-06-15
The MENDI TOUR is on par with the best data with 10800 spectators in the first half of the season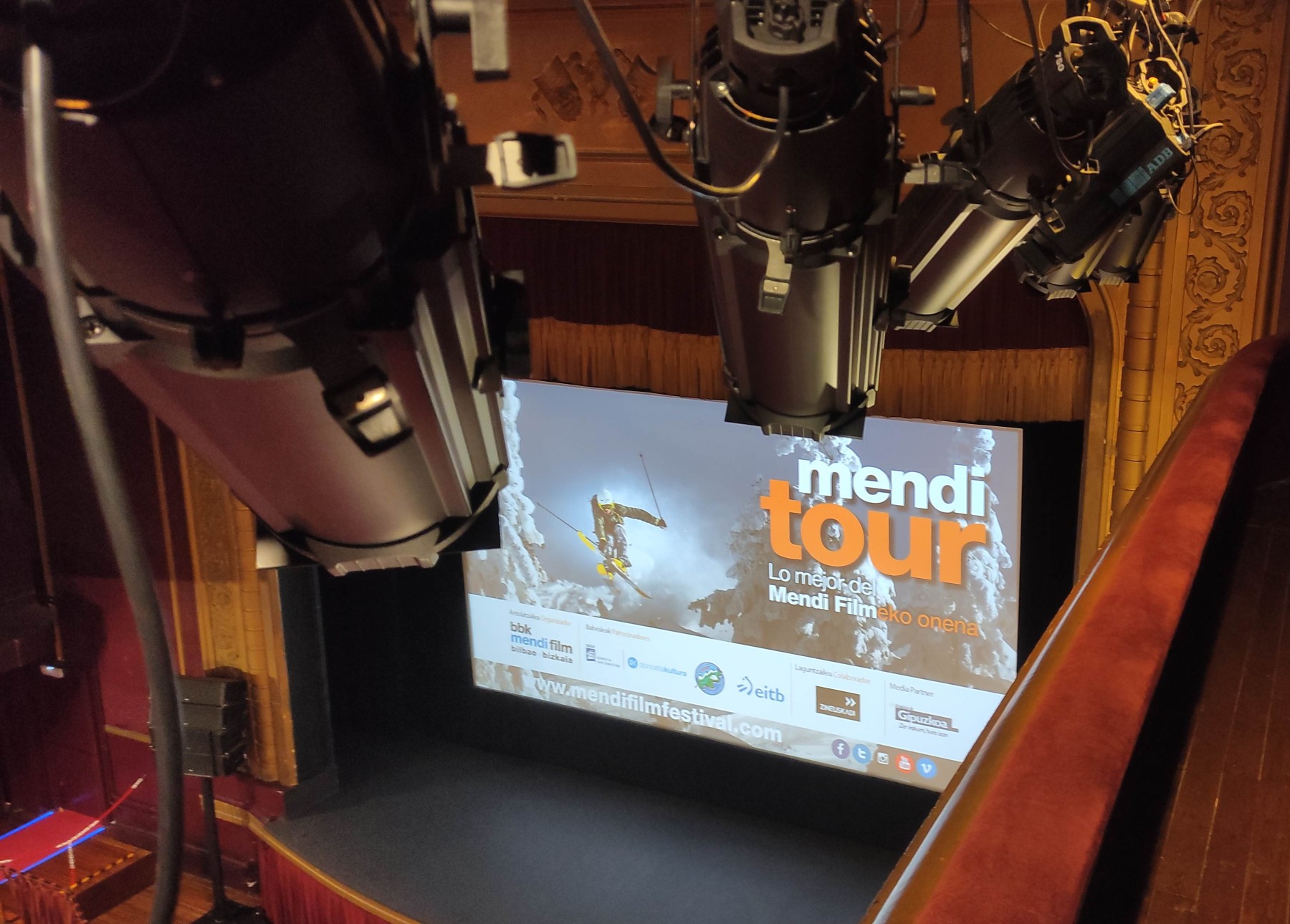 Spectacular data and great atmosphere in the Mendi Tour circuit in 2023. In the winter-spring season, during the first half of the year, it has had 34 venues, with a total of 64 film sessions, and 10,800 spectators.
The Mendi Tour is a cultural offer that starts in the Basque Country and extends throughout Spain. The cities and towns that have welcomed it have been:
Araba: AGURAIN, KANPEZU, LAUDIO y VITORIA-GASTEIZ
Bizkaia: Bilbao-ATHLETIC CLUB FUNDAZIOA, Bilbao-BASURTO, Bilbao-SANTUTXU, IGORRE, LEIOA, MALLABIA, OTXANDIO ya ZALDIBAR
Gipuzkoa: ARRASATE, ATAUN, AZPEITIA, DONOSTIA-SAN SEBASTIAN, EIBAR, ESKORIATZA, HONDARRIBIA, OÑATI-PUNTAIK PUNTA, TOLOSA, ZARAUTZ y ZUMAIA
Navarra: BERRIOPLANO, PAMPLONA-IRUÑA y SANGÜESA
Cantabria: CAMARGO
La Rioja: NALDA
Galicia: VIGO
Castilla y León: BURGOS y VALLADOLID
Valencia: CANET D'EN BERENGUER
Cataluña: VIELHA E MIJARÁN
Aragón: MONZÓN
This year's data are similar to the best historical figures of the Mendi Tour, those of 2019, in an offer that began its journey in 2011.
With films like "Everest Sea to Summit", "This is Beth", "Egoland", "Adrenaline Sucks", "New Way Up", "Iretargi", "Agur Artzai", "Doo Sar", "De l'ombre à la lumiére" or "Yhabril: el buscador de luz", the Mendi Tour offers a wide and attractive range of mountain cinema, of the best quality.
Looking ahead to the autumn season, these are the next venues:
September 21: URNIETA
October 4: Bilbo-BASURTO
October 7: TERUEL
October 15: GETARIA
October 16-17-18-19: MADRID
October 17-19: LEÓN
October 17-19: SALAMANCA
October 20: SOPELA
October 20: SANTA BRÍGIDA
October 29: MARKINA-XEMEIN
November 3: ELGOIBAR
November 6-7: SANTANDER
November 9-10: ERRENTERIA
November 11: TORRELAVEGA
November 14: BASAURI
November 16: PALENCIA
November 17-18: POTES
The BBK Mendi Film Bilbao Bizkaia festival will be held from December 8 to 17, 2023, celebrating its 16th edition. 10 days of inspiration in which the mountains, adventure, extreme sports and nature are transferred to the screen and the stages. And to complete the cycle, from there will emerge the catalogue of films of a new Mendi Tour season.